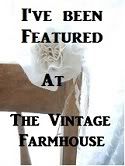 I purchased this little wooden table at an estate sale for $5. It began as a plain old wood table with interesting legs
I was about to begin an experiment for a wall mural I was going to paint at a Mexican food restaurant in a neighboring town
I like harlequin...actually I love harlequin...sloppy not perfect
This is a lady at a market...kind of impressionism I suppose...
on the walls of the restaurant, I painted it more life-size with more fruit, veggies, flowers and baskets and even more people in the market. Very colorful!
when we moved to 822, new furniture was not my priority
I wanted to take some time to see what I still liked before I replaced it
I kind of like all the greens in this table to go with my white walls, carpet and couch
this is my zen garden
when I get stressed from trying to think about what I want to do with all my furniture I don't know what to do with yet, I rake this sand....
and re-arrange these rocks.
It takes me miles away